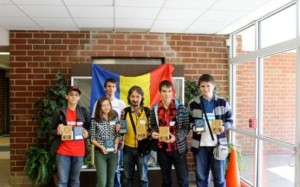 The students from Saguna High School and Grigore Moisil High School, two of the most prestigious schools in Brasov, won the American Computer Science League competition this year. The teams were trained by the teachers Doru Modrisan and Manuela Serban.
Brasov city has a long tradition of participating in this competition and its students come home with great results every year.
ACSL organizes computer science contests and computer programming contests for junior and senior high school students. This year, over 200 teams from the United States, Canada, Europe and Asia competed for the first place.
We are proud of the teachers that introduced some of us to the algorithm techniques and we are positive that our city will continue to have the best programmers in the future.